Emalec Ile De France, specialist in multitechnical maintenance
Created in 1952 and then integrated into the Emalec group in 2018, the Emalec IDF subsidiary has solid experience in the management and multitechnical maintenance of large tertiary, head office and logistics sites in Paris.
Located in Seine Saint-Denis just outside of Paris with 55 employees, more than 45 technicians stationed, and travelling in the region, enabling interventions locally at its customers' sites 24 hours a day, 7 days a week.
Emalec IDF has the following qualifications:
ISO 9001, QUALIBAT heat pump and cooling unit, QUALIBAT heating, QUALIFELEC electrical installation maintenance, Category I refrigerant capacity.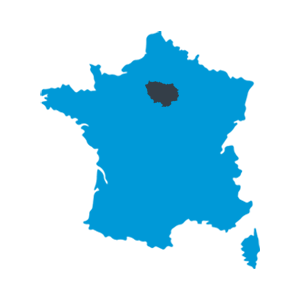 Our services
The multi-disciplinary skills of Emalec IDF's teams enable it to manage all of the building's technical packages.
More than 90% of these technical work packages are carried out by its teams of own technicians for both preventive and corrective maintenance.
These teams are made up of multitechnical technicians and trade specialists providing support.
In addition, the IDF subsidiary is able to offer the design and execution of large-scale works to upgrade its customers' buildings.
Our team also offers energy services, from monitoring and analysis of consumption to the preparation of subsidy applications such as Energy Savings Certificates.