A centralized organization at the service of its clients
Samsic Emalec offers its clients a unique and efficient organizational model that enables us to provide a high level of service
Centralized Management
We have a centralized management system with a single contact person: the business manager appointed to each contract ensures smooth communication.
Our centralized management system provides real Added Value for unscheduled operations: speed, efficiency and traceability.
Our intervention teams, composed of field technicians, allow us to be highly responsive and to cover the whole territory.
Logistics, a fundamental element in our offer
Samsic Emalec has a central warehouse with more than 3,000 references, which allows fast (within 24 hours) and organized restocking. Our technicians can therefore intervene quickly.
Secondary stocks are available in our subsidiaries, in the technicians' vehicles and directly on site, for certain large client sites.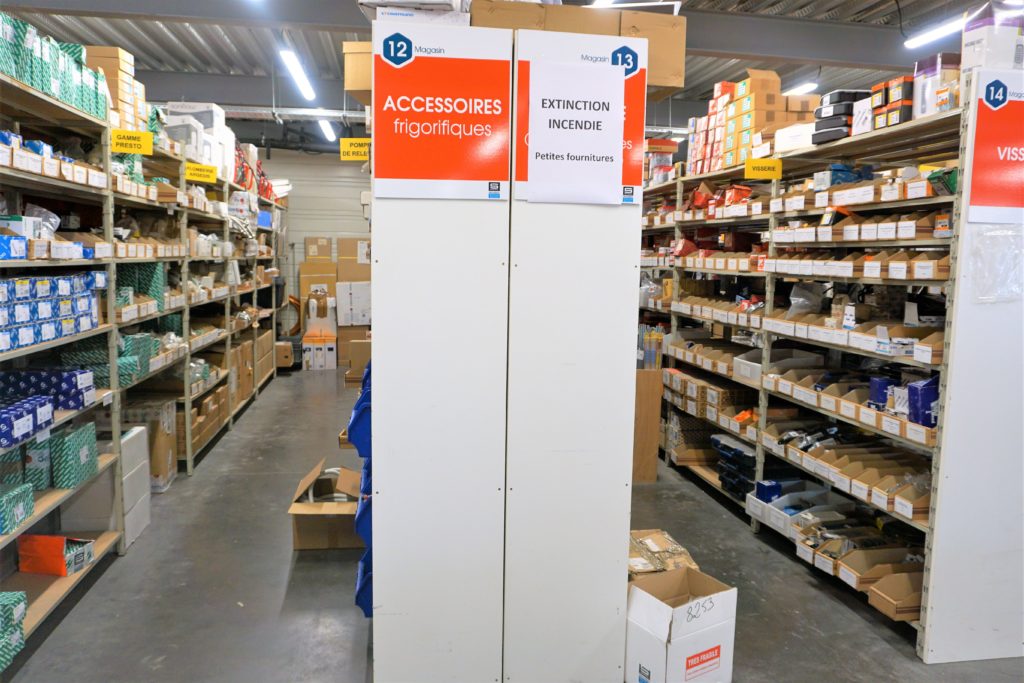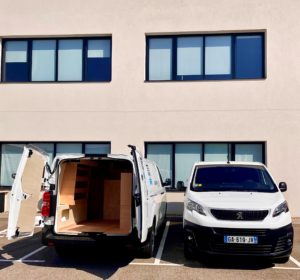 Mozaris, our CMMS Tool
Developed in-house, the MOZARIS CMMS tool is a unique information system built specifically for maintenance activities.
In addition to an ERP, Mozaris is also a web portal for clients, which allows 100% dematerialized request management, thus creating real interaction with our clients and partners and total traceability of all communication exchanges.
Samsic Emalec allows you to follow up on operations in real time and thus guarantees traceability and total control.
Available in six languages, Mozaris includes more than 300 fully customizable menus that allow customers to access a maximum of information in real time.
Mozaris is a common tool for all the players in the contract: the client's maintenance department, the Samsic Emalec management center, Samsic Emalec technicians, and thus provides greater security and easier communication.
Mozaris is also a client web portal on which nearly 6 clients connect every minute to the space reserved for them.
A call management centre avaible 24/7
The Samsic Emalec Call Management Center located in the Lyon's region is composed of nearly 80 employees who manage and coordinate operations 24 hours a day, 365 days a year.
Assistance is offered in 6 languages for maximum customer peace of mind.
3 ways to contact our assistance :
by e-mail
by phone : 0890 805 855
or via our CMMS Mozaris.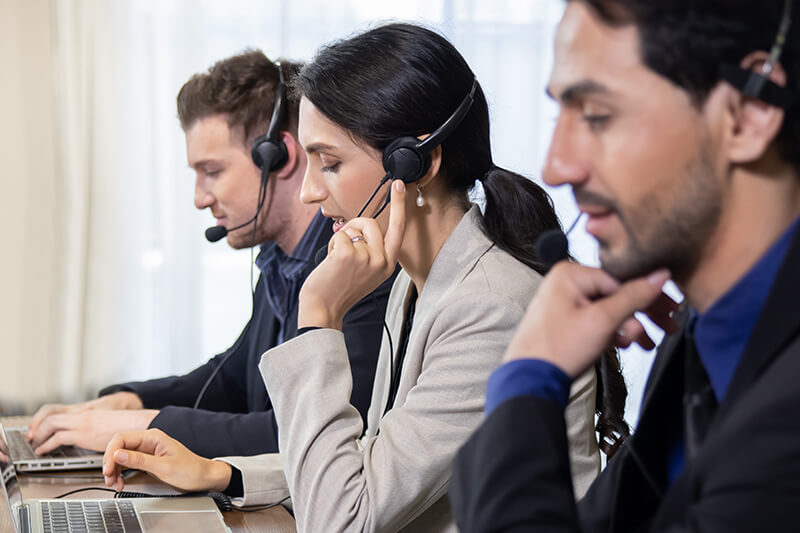 The ability to adapt to client needs
Technical regulations are constantly evolving and require increased control and sourcing in order to guarantee quality interventions in line with regulatory changes.
To achieve this, Samsic Emalec offers :
an ongoing training system to guarantee a level of qualification of our technicians in line with our customers' needs.
Samsic Emalec has a 500m² training center in Lyon in which nearly 20 training modules are currently provided.
Specific training can also be offered for a client.
Regularly renewed certifications and qualifications. Emalec is committed to a programme of ongoing certification and compliance (40 qualifications) and to compliance with ISO 9001 and 14001 certification.